After a year-long hiatus, I'm re-opening
artword. I promised
lavvyan and
smuffster that I would.

Before announcing the new challenge, I'd like to tell you about the few changes I made to the community. First, I modified a few tags and loosened some of the guidelines, so I invite you to go over the guideline and tag posts once again. Second,
artword is going to be a monthly challenge from now on. Challenges will be posted on the first of the month, and will be closed on the last day. Teams will be free to post their work during the course of the month, whenever they're ready.

I hope that this long hiatus won't have lessened your interest in team work and the community, and that you'll enjoy playing again. :)



---------------------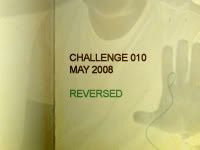 (

Ch010 - May 2008 - ReversedCollapse

)



ETA1: There are currently 4 writers looking for artists!
ETA2: There are is currently 3 2 1 writer looking for an artist! Here, here and here.
ETA3: There's currently 1 artist looking for a writer. Here.
ETA4: There are currently 2 artists looking for writers. Here and here.
ETA5: There's currently 1 writer looking for an artist. Here.